An exciting announcement came out at the 2019 Tokyo Motor Show that will soon have an impact for our Chantilly, VA Mazda dealership. With the release of a (for now) Europe-only EV called the Mazda MX-30, our favorite brand explores another segment of the ever-growing auto industry. With an EV planned to join the new Mazda lineup, you'll have more options beyond the fuel-powered Mazda3, MX-5 Miata and CX-3 models already available to northern Virginia drivers. Learn more by visiting us in Chantilly today and we'll share with you what we know.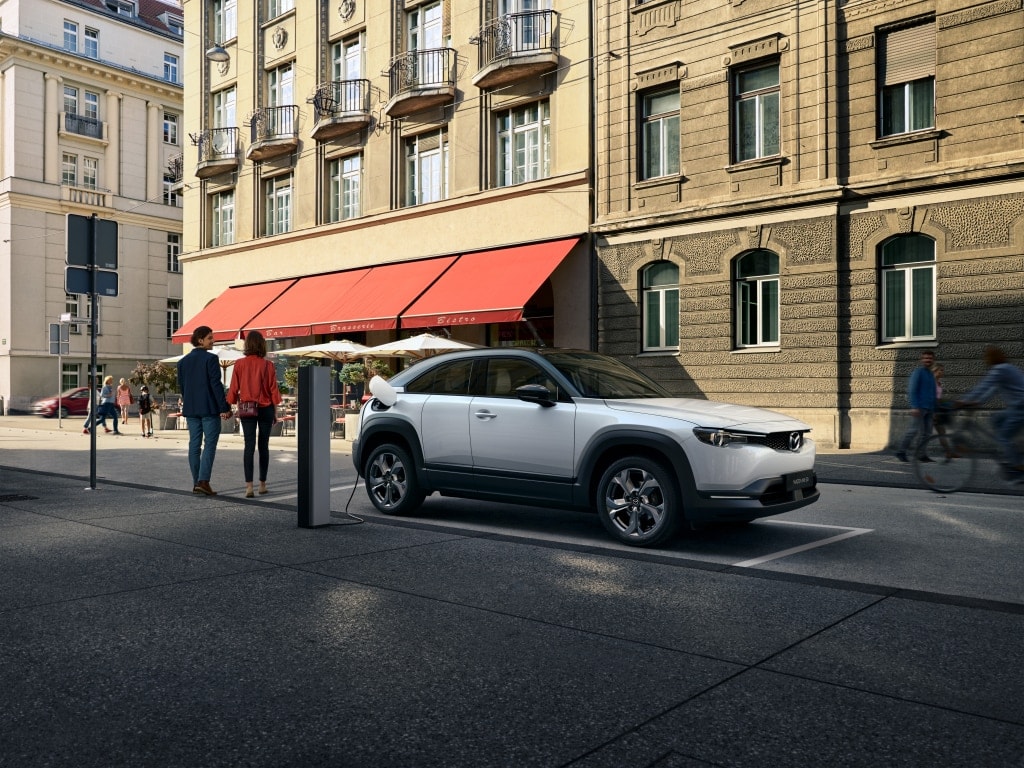 As is the case with many early concepts, the MX-30 is the kind of Mazda that's going to gain traction in European and probably Asian markets for some time before coming stateside. As much as you might want to try out a Mazda EV, it's worth waiting so the brand – ever attentive to the smallest details – can smooth out the rougher edges and perfect what a truly green and clean car should be. As you can see, early concept designs suggest the kind of small crossover that plenty of popular EVs and hybrids add to the mix.
Of course the MX-30 will borrow from already successful new Mazda cars like the Mazda6, CX-5 and CX-9 in some areas, while also adding its own unique characteristics to the mix. Freestyle doors give you new ways to open up to enjoy a picnic at a park or to better load cargo and passengers, while the open cabin space seems to provide much more room than the dimensions of the MX-30 would suggest. With Mazda going green, you'll want to be up on the latest from this brand, so read this space regularly, or simply drop by when you're in the area and we'll share with you what news we hear.
Visit Brown's Chantilly Mazda today and check out what going green means for this brand.