We're sure the Mazda brand wasn't planning on global upheaval during its 100th anniversary celebrations, and frankly, neither were we here in Chantilly. But the global pandemic and difficult business decisions aside, we can still celebrate an entire century of one of the most forward-thinking and innovative automakers. That's why we're happy to pass along the news that Mazda is rolling out 100th Anniversary Special Editions by blending classic 1960 R360 styling with current models.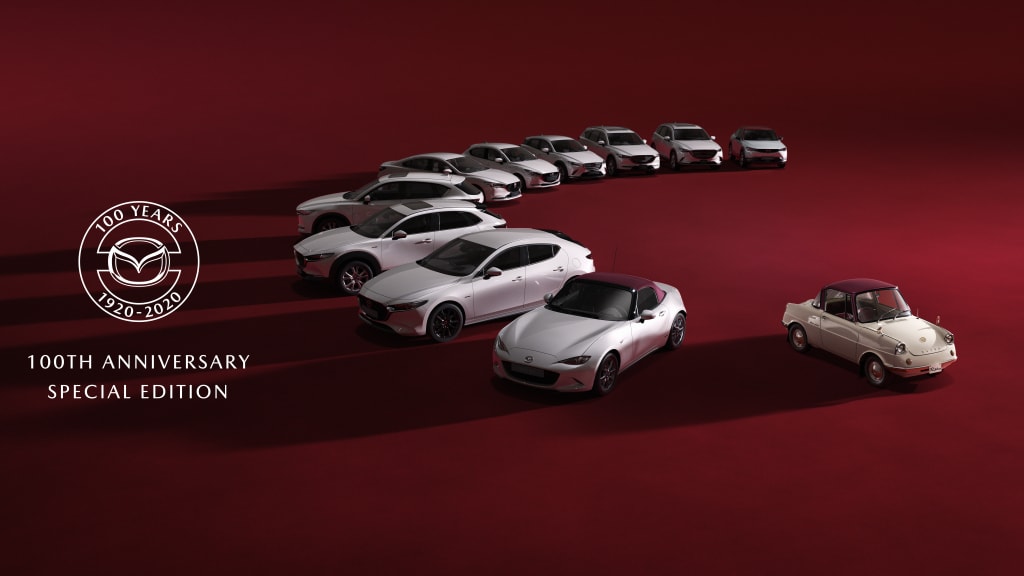 While it's unknown when these special editions will be found in the new Mazda lineup here in Chantilly, we're excited to see how our favorite brand blends retro styling from its first-ever passenger vehicle – the 1960 R360 Coupe – with modern vehicles that push the envelope of innovation and performance. Even if the celebrations have to hit pause for some time, it's only a brand like Mazda that can roll out vehicles like these, so be in touch to find out when they'll be available.
Though we're closed off our showroom to the public during what's hopefully the beginning of the end of this crisis, we're still ready to handle all your car-shopping needs, and in ways that befit an innovative brand like Mazda. You can search for your perfect new or used ride online, apply for financing through our website and we'll arrange to bring a test drive to you here in the Chantilly area. Be in touch today and see how you can continue your car shopping while you're stuck at home.
As Mazda celebrates 100 years, we're striving to keep our employees and every member of the local community healthy and safe. Be in touch with Brown's Chantilly Mazda today and we'll be happy to help you out.